With each new partnership, the value to our property partners and consumer-renters grows. We could not be more excited about the shared mission of making lives easier through unified access, flexibility and value based options.
Short Term Accommodation Partners
We love the long term renter-consumer. This demographic is renting longer, spending more and before Leasera, engaged in many sites across the web to find travel accommodations. In fact, millennials (the majority of the renter population) alone will spend $1.4 trillion dollars per year on travel. Now they build towards these valuable trips right from their renter's portal and find the best partners, ready and willing to serve them as the amazing consumers they are.
Direct-To-Door Service Partners
Our partners win big. With direct access to a growing consumer base of valued, strong consumers, our partners experience a direct connection to them and their needs. Whether a dog walking business, cleaning service or amazing maintenance group, we would love to hear from you. Why not take part? You'll enjoy the benefit of a more direct, efficient and trustworthy way of connecting to and serving our properties and renters that are reliable and engaged from day one.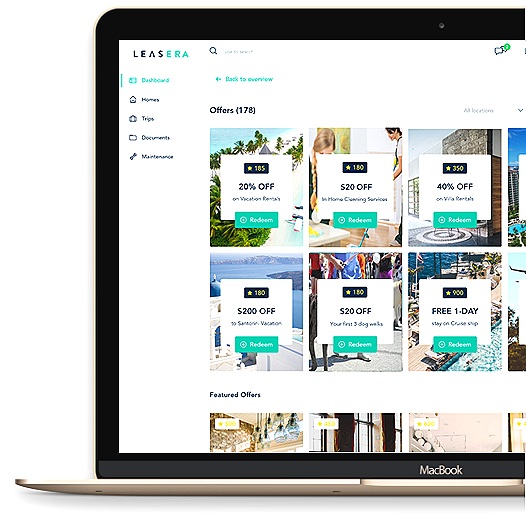 Services You Can Count On..
driven by the providers we trust to offer excellent service & opportunities that build stronger consumers & community.
What Makes An Amazing Partnership
A Heart For The Long Term Renter-consumer
Incredible Lead Generation
Consumer Base of Engaged Consumers
Built In Loyalty Points That Strengthen The Partnership Long Term
Omni-Channel Consumer Focus
Cheaper Marketing Channel
Higher Margins
Faster Transactions
info@leasera.com